Dine on the finest seasonal delicacies
of fresh local produce.
Enjoy the luxury food experience
at the Malibu Hotel.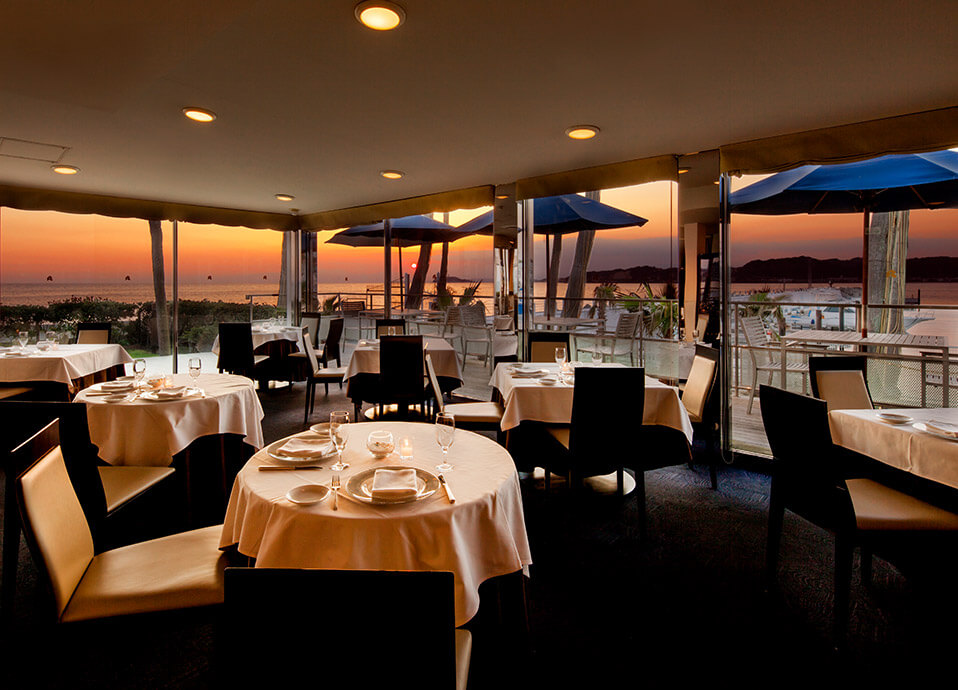 Creative Italian cuisine

AO is the signature restaurant of the Malibu Hotel, offering panoramic views of the bay from its tables. The creative Italian cuisine served here uses all locally sourced ingredients, from seafood caught in the coastal waters, to vegetables from local gardens and Kamakura farms, as well as highly appraised Hayama wagyu beef.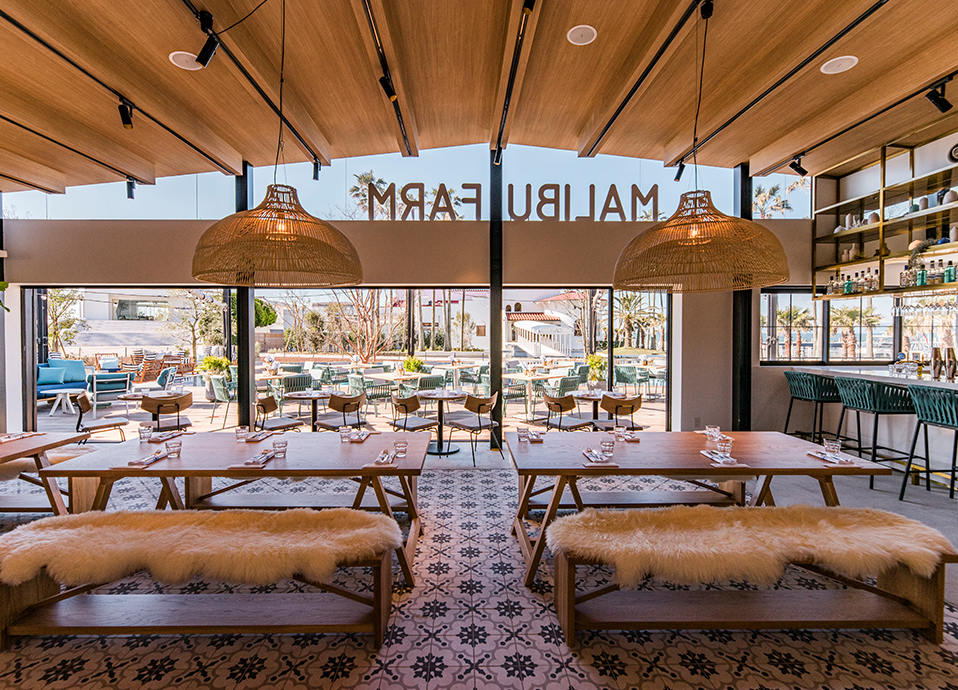 Cutting-edge California-style cuisine

Fresh. Organic. Local. Owner-chef Helene Henderson brought the concepts behind her remarkable Southern California-based restaurant to Japan for the first time. This is farm-to-table food at its finest, using the highest quality ingredients of acclaimed Kamakura produce in her organic recipes—from both the California menu and in this restaurant's originals.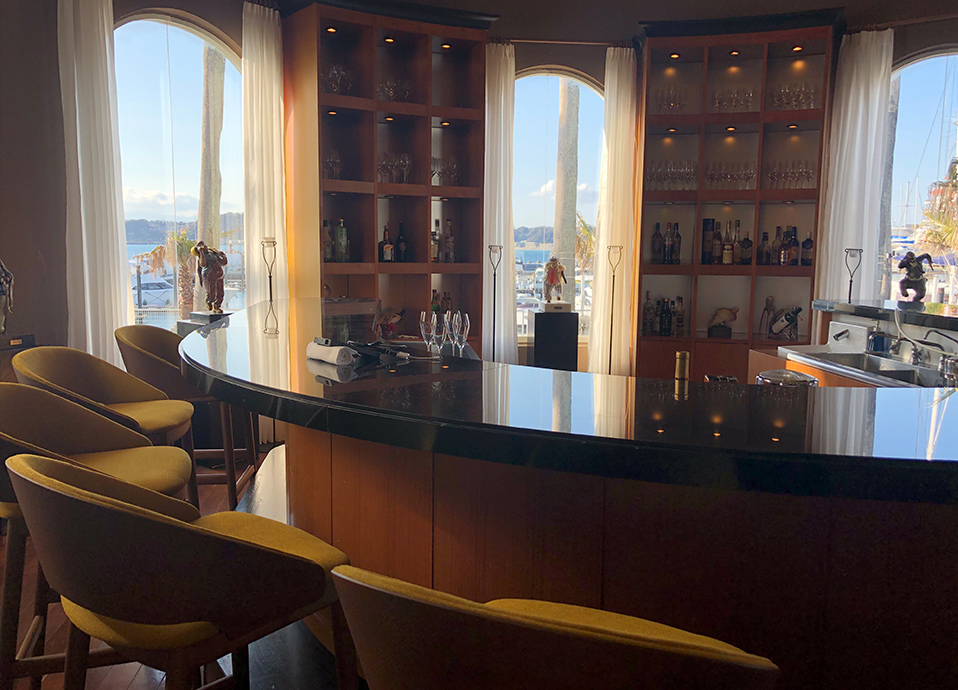 Resort-style casual dining
MALIBU BAR
Hanging out on a sunny afternoon or making the best of a stylish evening, guests can choose from a strong lineup of drinks with a particular focus on Californian and Japanese products. Items from the Malibu Farm menu are also available. Choose a seat on the terrace and enjoy a magic seaside moment.
RECOMMENDED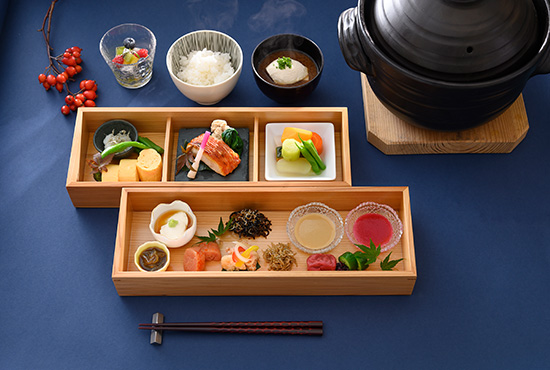 Room service
Room service is available from the Malibu Farm menu. Japanese breakfasts can also be ordered.
Dine wherever you wish, be it the terrace or balcony, at the time of your choosing.