OTHER ACTIVITIES
Guests are invited to make full use of the wide variety of activities available nearby.
Explore the coast, roam Kamakura's temples and shopping streets,
enjoy an evening cruise as the sun sets behind Mt. Fuji's silhouette.
CRUISING

Scenic cruises
on the Shonan coast
Explore the waters off Enoshima island, the town of Hayama and other areas of the Shonan coast. The Zushi Marina offers a number of cruise programs, including lunch or dinner cruising, as well as tours on a large catamaran. Information is available from the concierge.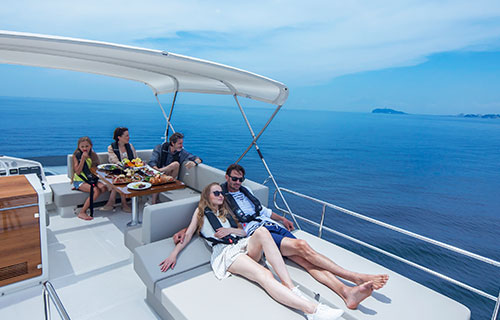 CYCLING
Exploring on two wheels
Cycling around the area on a rental e-bike is highly recommended. Choose from routes to Kamakura and Enoshima. Tour the shrines and temples at your own pace. Make new discoveries, from shops and famous restaurants down back alleys to views that you would miss if traveling by car.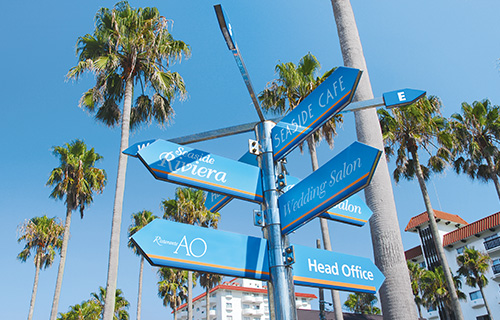 TENNIS

Head for the courts
The four tennis courts at the Riviera Zushi Marina are beautifully maintained all year, and come complete with changing rooms, showers, and racquet and ball rental. Work up a sweat in the decidedly pleasant location of a marine resort. Guests are asked to please wear appropriate tennis clothes and shoes.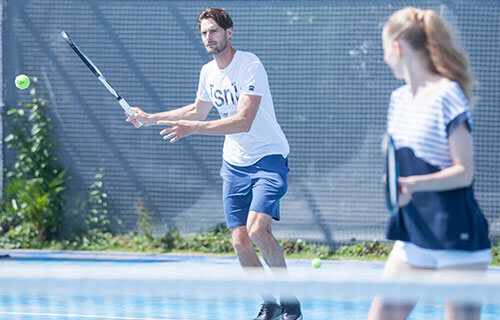 FISHING

Cast your line from
a local fishing boat
Sagami Bay, the location of the Malibu Hotel, is a mecca for those who love the sport of fishing. The hotel staff can introduce guests to boat captains/guides who know the best fishing spots. Skilled anglers are welcome, as are families and beginners.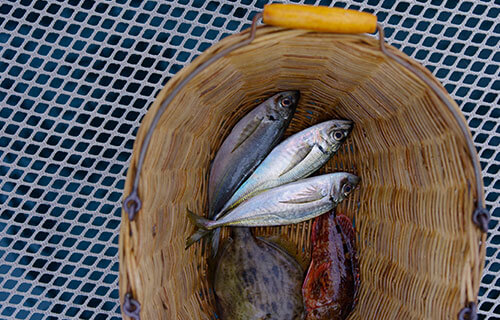 YOGA

Private yoga with a view
Enjoy a relaxing yoga session in sparkling sunshine or in the warmth of the evening sun amidst the natural beauty of the Hotel Malibu's waterfront location. Open-air programs are available, and lessons in your room or on your terrace can be arranged. Lessons are by request, so please book in advance.